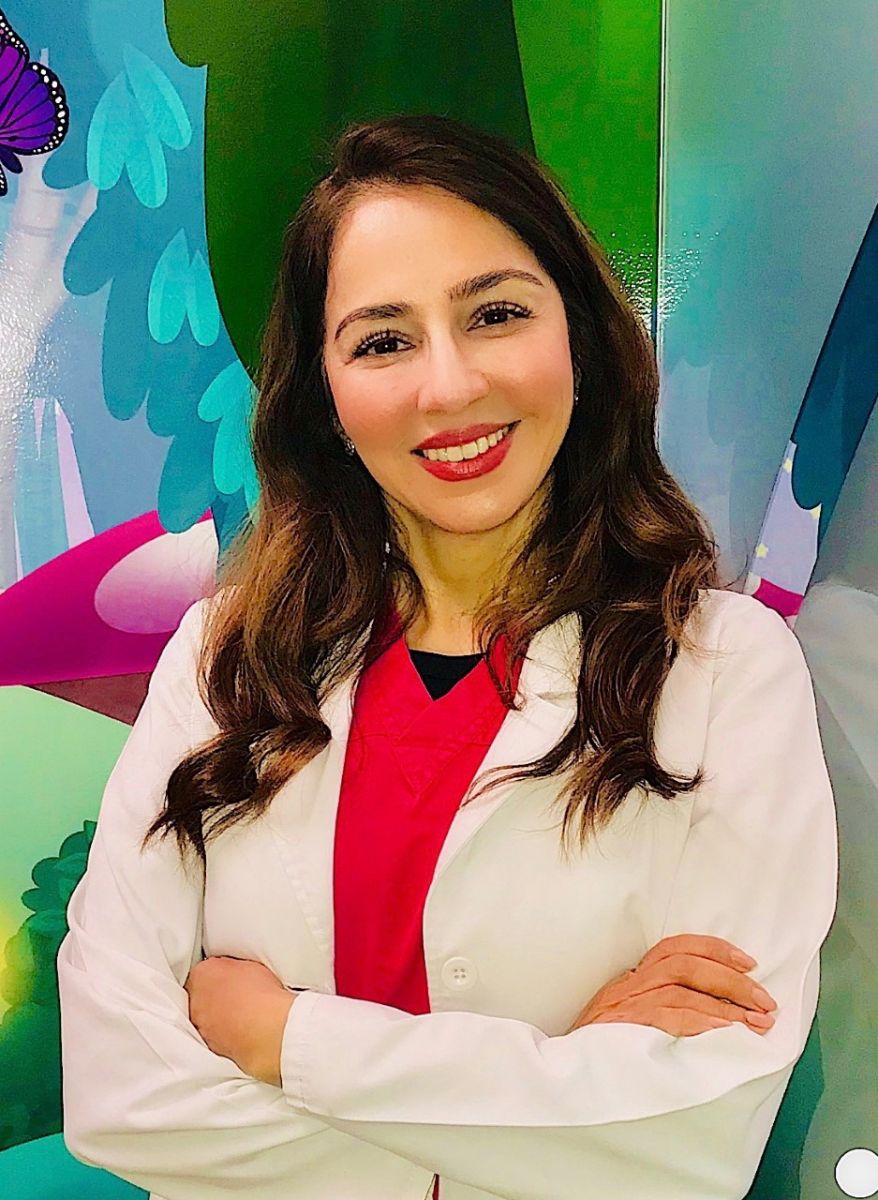 Pediatric dentistry is my passion. Working with children provides me with the oportunity to develop new purpose each and every day. Every child is unique in his or her needs, and finding the right way to create a stress-free environment can be challenging, but so very rewarding at the end.
I appreciate the opportunity to get to know each patient and the family. Learning how to cater to each individual's specific needs is my goal, because we are creating a lifelong experience. I especially enjoy being able to make a child feel comfortable, safe, and relaxed, even when we're doing a complicated procedure. Seeing a happy face, filled with pride for being brave, is priceless!
I love working with children and love that my practice focuses on maintaining a fun, happy, and engaging environment for little ones. Providing positive experiences, starting with the very first visit, is essential; we're all thrilled when children tell us they can't wait to see us again!
Personally, when children walk in filled with smiles, all excited to tell me about their latest adventure, I am at my happiest.
Education and Experience
After graduating from dental school with my Doctorate of Dental Surgery, I practiced general dentistry for a few years. During that time, I worked with a lot of very nervous and stressed adult patients, who were still suffering from traumatizing dental experiences dating back to childhood.
After treating those patients, I decided my mission would be to make a difference for future generations through positive early dental experiences. I returned to school and completed a rigorous three-year pediatric dentistry residency at Tufts Dental School and Tufts New England Medical Center in Boston.
I have practiced dentistry for more than 20 years and am proud of this practice. We are driven to provide each child and his or her family with positive, supportive, and nurturing experiences, so they gain and strengthen their trust with every interaction.
Professional Affiliations, Continuing Education, and Activities
I am an active member of the:
University of Washington Pediatric Faculty Association
American Academy of Pediatric Dentistry
American Dental Association
Washington State Dental Association
American Academy of Clear Aligners
These organizations provide numerous continuing educational offerings throughout the year and I take advantage of as many as I can. By taking a range of courses, I constantly update my knowledge and abilities: studying new technology, materials, and methodologies, and implementing the best into the practice.
Additionally, I teach at the University of Washington Department of Pediatric Dentistry and participate in overseas missionary trips.
Beyond the Practice
I grew up in Iran and have lived in Redmond for a decade and a half. Much of my free time is spent with my daughter, who is a teen and passionate about helping people. I am also an avid reader and love to travel.
Many of my patients and their families are local and I enjoy getting to know and interact with them outside of work. I volunteer with many local events and participate in numerous fundraisers for charities that make this a healthier, happier place for all!